Challenge: Unique Asset management offers high revenue potential but is often too complex for most banks to handle
Solution: America's largest asset managers have exacting standards across the board, and that is especially true in the realm of Unique Assets, where complicated ownership structures, complex income streams, and stringent fiduciary requirements, create opportunities for deep and longstanding client relationships.  And within every client portfolio is risk and liability.
Innovest has set the standard in Unique & Hard to Value Assets, with:
Software hosted in our data centers to provide a robust yet efficient way for your teams to handle the intricacies of Minerals, Oil and Gas; Real Estate, Farm, Ranch and Notes; and loosely Held Corporations and Family Businesses.
Management services across all Unique Asset classes, with time-tested procedures, best-in-class policies, and unmatched expertise in every facet of the operation supporting your clients.
Specialized toolsets including database replication, SQL Server Reporting Services, Microsoft Power BI, and Asset Analytics to make your management and client reporting everything you expect it to be. Innovest Unique Assets was created when Innovest acquired PDS, the nationally recognized leader in Trust & Unique Assets, in 2017.  Building on a 30 year history of best practices, audit reviews, and regulatory collaboration, additional resources were immediately implemented to accelerate architectural integration and application development to tie Unique Assets into Innovest's technology roadmap.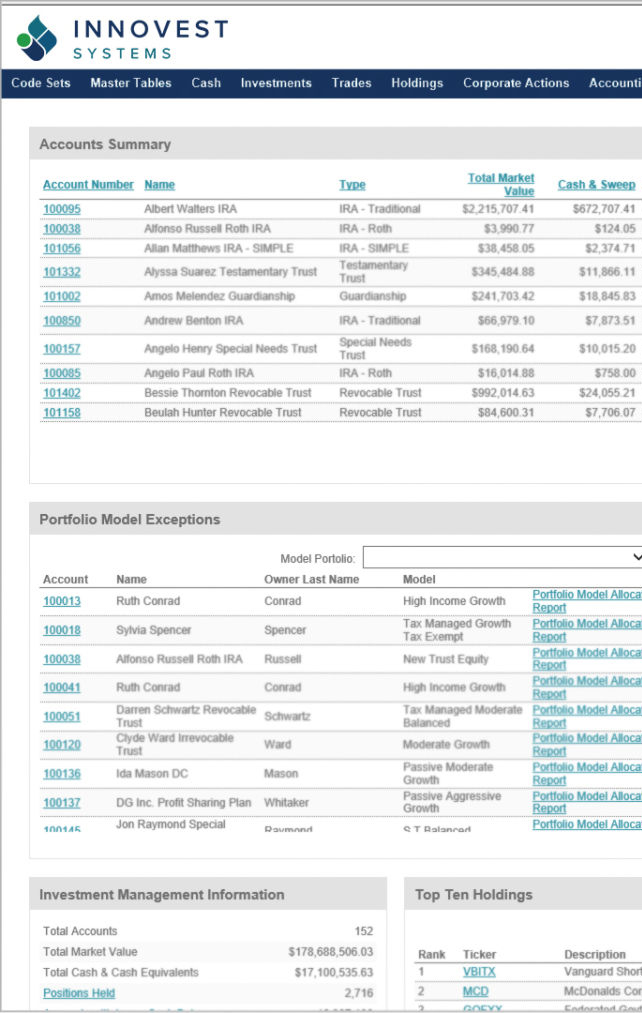 Challenge: Clients require platform scalability that can support high transaction volumes and the ability to seamlessly integrate acquisitions
Solution: Many of Innovest's clients require significant processing power in order to support the volume of their growing businesses.
One Innovest client is an S&P 500 juggernaut providing best-in class services across asset management and servicing to enable securities operations, asset management, advisor technology, and shareholder communications. This client required a fully automated, highly scalable accounting solution to power the services provided to High Net Worth and institutional clients, trust companies, and TPA's.
InnoTrust's web based design and private cloud hosted platform was a perfect fit to efficiently process
over 2 million transactions each month.
Another Innovest client was a mid-sized recordkeeper for trust and retirements accounts when it began the search for a next generation platform.   A key factor in the selection of InnoTrust as the System of Record was the requirement to fully convert and integrate all account master and historical transaction data from any platform into a live, real time environment.  InnoTrust was able to consolidate 250,000 accounts from three different accounting application. A subsequent acquisition doubled the number of accounts from 250,000 to 500,000 as AUM multiplied to $35 billion.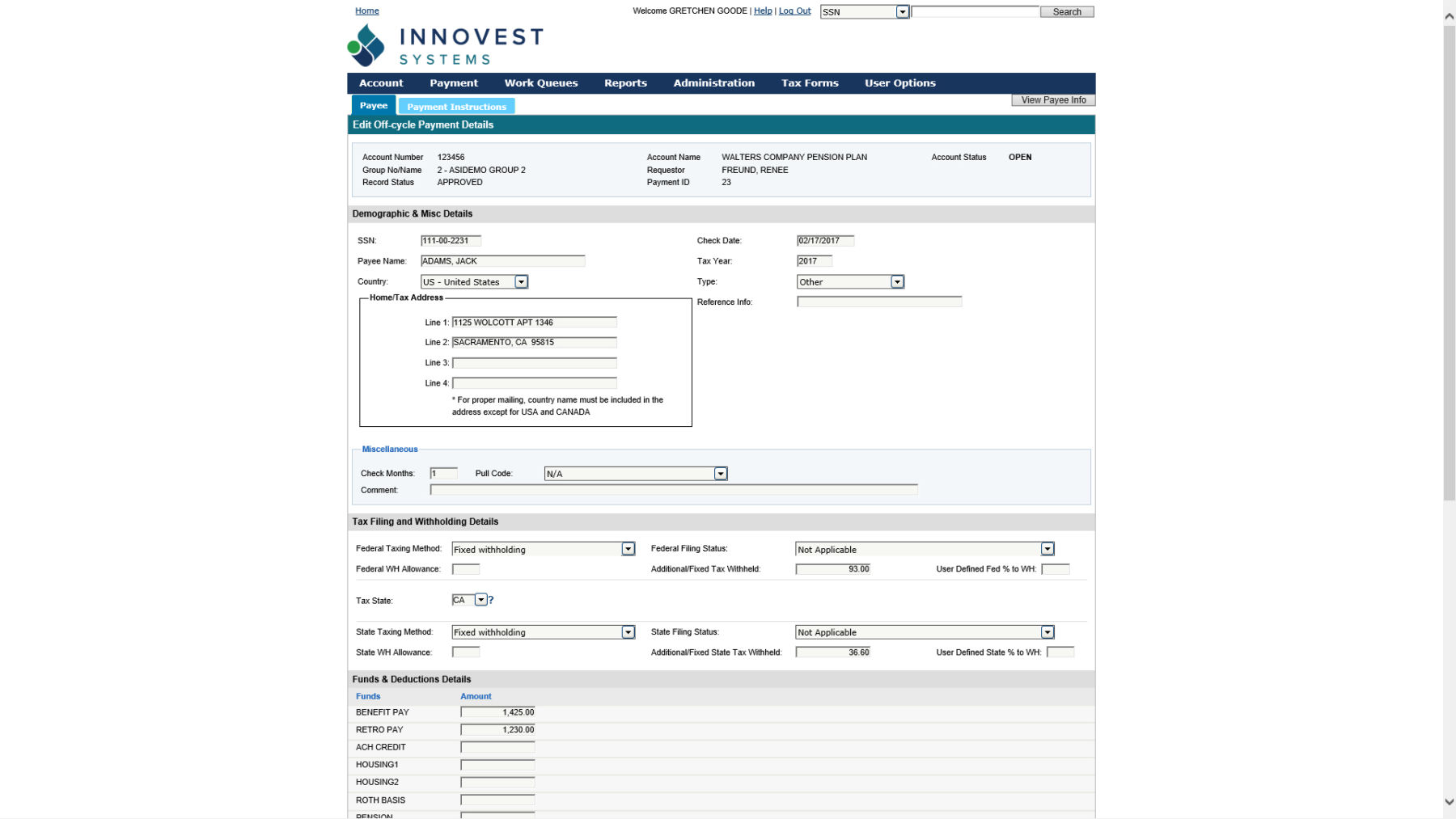 Challenge: Maintenance of and enhancements to an in-house payments system has become prohibitively expensive
Solution: A large regional bank processing over 70,000 monthly benefit payments was using an aging in- house system that was becoming more and more expensive to maintain. At the same time, the number of payments as well as the volume of call center calls were on the rise.
The bank selected InnoPay with Paying Agent and Call Center service and with an on-schedule conversion 15 months later, they had fully and successfully transitioned payment processing to Innovest. Clients now work directly with a white-labeled call center that understands the payment process end-to-end and is uniquely qualified to answer and resolve their concerns.